Have you ever been watching TV and said "It should me ME up there" OR "I know more than they do" or even "Hey, I'm the expert in that field."
But you have no idea what to do. Do you call the TV station? Do you write a letter? Do you send an email?
Yes and No to all of the above.
There is a significant methodology to being invited as a guest on a local TV show.
And my course "GET ON TV" will answer all your questions.
If you are a speaker, coach, author, entrepreneur or run a not-for-profit or charity event—this is for YOU.
You may think you need an impressive title of many letters after your name, or even have a huge resume of appearances to your credit, but that isn't true.
While it's nice to have those things, there are ways to approach the station to be considered credible.
It's important to know the demographics of the TV audience and to understand the basic theme of the show you want to be on.
You will also want to be in tune with the local market so you are relatable.
·      You will learn how to put a segment proposal together so that the producer will be excited about you and your information.
·      You will discover the right and wrong way to sit and stand, what clothes to wear, and what props you need.
·      You will find out how to tie in to local and national events and even how to work out a formula the audience can follow.
These things are explained in easy to follow modules done in chunks of 5 to 7 minutes so you absorb and practice them in your own time frame.
You will understand how to "pitch" and how to get a producer to say YES. And as part of this you also get an unbelievable bonus of "Launch Your Podcast DIY Online Course" by Steve Olsher—the detailed training of which shows you step-by-step how to launch, market and monetize your podcast which he sells for $1497. Steve is the creator of the New Media Summit and Podcast Magazine. This is worth the price of the course alone.
You will never look at TV talk shows the same again. Instead you will be figuring out ways that you can be their next expert.
So be ready when they call and invest in "Get on TV" today by clicking "Enroll in This Course"
Testimonials
"This course was a treat! It was warm-hearted but extremely practical — packed with tips and strategies hard-won from her years of personal experience. Gayle says she wants to help you get on TV and she delivers. 
Right from the outset, I had the feeling I'm getting direct advice from a friend who truly wants me to succeed. For example, she offers advice on appearance (short skirts are risky), the best way to travel to engagements (be sure to schedule other appearances in that same geographic region so you don't depend on a single booking). She gives detailed instructions on how to prepare a segment proposal. Gayle even advises how to navigate the delicate relationship with producers (it's just how they are, so don't take it personally!).
I recommend this course to all first-timers like myself who want to learn about television from a generous mentor. Thank you Gayle!"
"If you, like me, are an expert wanting to do TV interviews, Gayle Carson's "Get on TV" course will help you do just that! It covers everything from preparation, what to wear, to the use of props; and especially important, how to create a media pitch page that producers take notice of. Don't risk wasting a media opportunity. Gayle Carson's "Get on TV" course, will enable you to make the most of it." - Trish Jenkins, Resilience, Change and Leadership Speaker
"Hi Everyone - In November 2020, I completed Dr. Gayle Carson's pilot course, "Get On TV — It's Time for You!". This was a very satisfying experience. I've returned to the 4 modules several times. I appreciated learning from Gayle's extensive background and insight, and I found that her natural warmth, humour, and informal manner demonstrated the essence of the winning attitude she was teaching. Gayle has a wealth of experience that she shared generously. I thank her for including me in this pilot group."
Sincerely,
Lucinda Sykes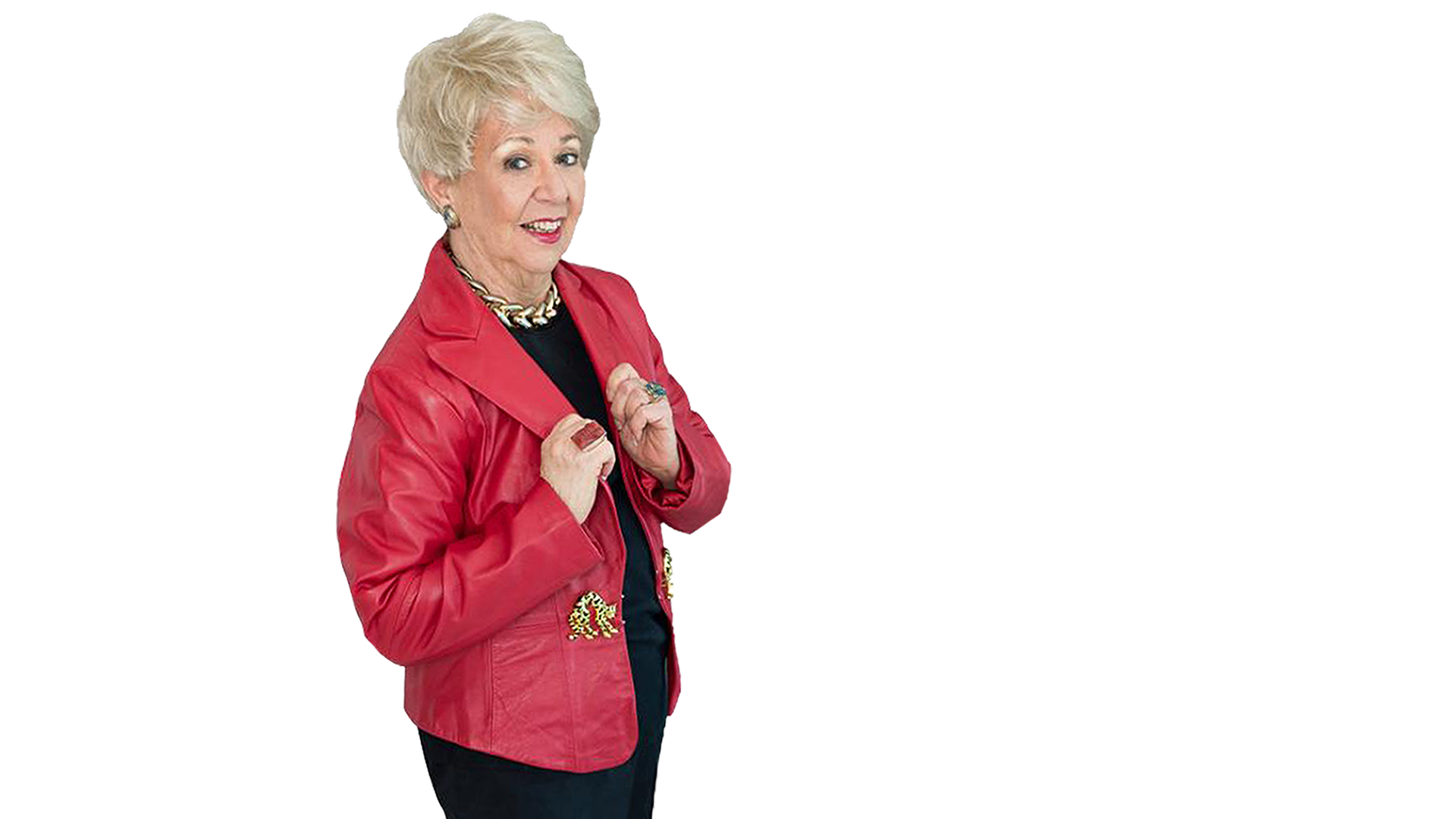 Meet Dr. Gayle Carson
As an expert adviser to CEO's and entrepreneurial managers around the world, she has been called on by major media to comment on business, communication, the conversation on boomer statistics and even customer service issues. A specialist in boomer women and beyond, she helps them deal with elder-care issues, feeling invisible, self-esteem and most important, knowing they can become whatever it is they want to be. When you consider our aging general population; boomer statistics show over 10,000 individuals in the US alone retire each and everyday. Other boomer statistics may seem staggering in looking at the sheer numbers of:
77 million people were born between 1946 and 1964, which is defined as the baby boomer era (U.S. Census)
By Boomers make up 35% of the American adult population (Scarborough)
The 55+ age group controls more than three-fourths of America's wealth (ICSC)
Dr. Carson says, "Many of my mentees are already successful, however they are dealing with so many other issues because they are responsible women who become overwhelmed.